Putting a Baby Up for Adoption
When you have committed to making an adoption plan for your baby, it can be emotionally difficult but it is the ultimate act of love. At Florida Adoption Center, love makes a difference.
As a parent you have the responsibility to provide the financial and material support your child needs to be housed, clothed, and fed; you also have a moral responsibility to provide a safe and nurturing environment for your child. When you are unable to make those provisions and decide to put your baby up for adoption, you need a plan.
What Is An Adoption Plan?
If you feel unable to provide for your child properly, you have the right to choose an adoption plan which will include what type of adoption you prefer. Even if DCF (Department of Children & Families) is involved, you are still able to choose a private adoption plan and have future contact with your child.
Know Your Rights As A Birth Mother/Family
Adoption is a legal process, and you need to know your rights. In the Florida Statutes, the Florida Adoption Disclosure clearly states your rights in the Disclosure by adoption entity section. If you have doubts about your legal rights, you should discuss your rights with an attorney.
Adoption is a permanent decision based on what is best for you and your child. Some common adoption decisions and options include:
Guardianship – This is a temporary solution in which the court awards temporary custody to a family member or another agreed-upon party. You still have your parental rights and contribute to the child's life while the guardian handles the day-to-day.
Kinship Adoption – This type of adoption is a permanent solution that keeps your child with a family member.
Open Adoption – An open adoption allows you to have a future relationship with your child and participate in his or her life.
Make An Informed Decision
Deciding to put your baby up for adoption should be an informed decision. This is why Florida Adoption Center urges you to speak to our professional staff who will connect you with a counselor, so you can discuss your feelings and emotions about adoption.
We also recommend that you speak to others who have gone through the process and ask them how they made it work. This is your life and your child's life; you need to be informed and make the best decision for both of you.
How To Make An Adoption Plan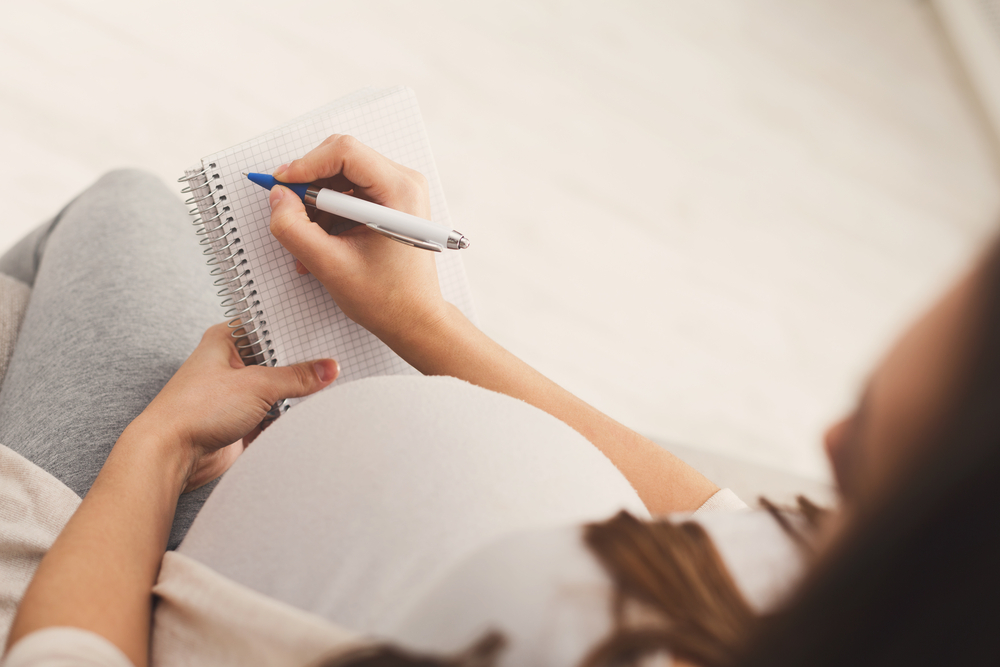 To make an adoption plan, you will need to research and evaluate potential adoption agencies. Adoption agencies are responsible for vetting adoptive families and matching them with expectant birth mothers. Agencies handle home studies, other legal requirements, and act as a liaison between the adoption attorneys and the court system.
You should choose an agency that has the skills, contacts, and services needed to match your baby with the best possible family. Look at their websites, licensing information, and mission statements. When you narrow down your search, contact the agencies to see if your needs line up with their services.
Your next step is to set up an in-person appointment. Before your visit, it is helpful to write out your questions and be prepared to take notes. You should ask about financial support and request references and testimonials.
Most importantly, ask about your rights to revoke consent to the adoption. In Florida, the consent is irrevocable after it is signed in front of two witnesses and a notary unless fraud or duress can be proven in court.
Arranging the adoption requires several decisions from you. You will have to cooperate with the agency you have selected and make sure that you understand the process and how the agency delivers adoption services.
What Information Is Needed From The Birth-Mother/Family?
Input On The Adoptive Family
If this is to be an open adoption, you are allowed to look over the profiles of the prospective adoptive families and choose a family that matches your hopes and expectations for your child.
If you are pregnant, you will be asked to follow through with your medical care and doctor's orders, and act in the best interest of your child.
Social And Medical History
In the state of Florida, an adoptee's family's social and medical history is required to be submitted to be able to best help a child to thrive.
Paternity Information
You will be required to answer questions about the birth father. You must never lie or withhold information. If you say you don't know who the father is, the court may act accordingly in granting the adoption. However, if the birth father comes forward, the adoption could potentially be canceled, and you could be held in contempt for lying to the court. The agency will try to get the birth father to consent or serve him with notice of the adoption hearing.
How Paternity Works In Florida
In Florida, a biological father can sign a non-paternity document before the birth of the baby and his rights will be terminated with signed consent from the birth mother. Expectant mothers cannot sign their consent to the adoption until 48 hours after the birth of the baby or on the day she is discharged from the hospital, whichever is first.
Even if you have been working with an agency, you have the right to consult with an independent attorney before you sign the consent forms. Once you sign the consent forms, the decision is considered permanent unless you can prove your signature was obtained under fraud or duress.
Once you have signed your consent for adoption, the first court hearing is to Terminate Parental Rights. The second court hearing is for finalization after the baby has been placed with the adoptive parents for a minimum of 90 days and post-supervision visits have been conducted every 30 days from placement.
After placement, it is important to utilize the services provided by the adoption agency. Florida Adoption Center offers counseling and resources for post-placement.
Why Choose Florida Adoption Center?
At Florida Adoption Center, we take pride in the unconditional love we share with our families and believe that adoption is the ultimate act of love. First, love is shown by sharing your child with another family to love, and second, love is shown by making one family out of two.
If you have questions about adoption or need to discuss your situation with someone who understands, contact FAC today.