Pregnant And Need Help? We Have Melbourne Adoption Choices Available To You
When you discover that you are pregnant, there can be a mixture of emotions. However, many expectant mothers who need help and support are unaware they have multiple options in response to an unexpected pregnancy. If you live in the Greater Central Florida region near locations like Orlando, Apopka, Kissimmee, Jacksonville, Gainesville, or Melbourne, adoption choices are available here at Florida Adoption Center.
Did you know that one to two million families in the United States are waiting to adopt a child at any given time? While the birth rate has decreased over the past decade, the desire to adopt children has increased significantly.
If you find yourself with an unplanned pregnancy, you have more options than you may expect. If you decide that exploring Melbourne adoption choices is the best option, you can rest assured that countless loving families are waiting to adopt.
Melbourne Adoption Choices Available To You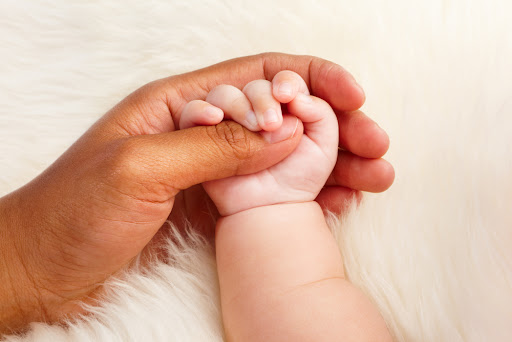 Here at Florida Adoption Center, we work to make the adoption process centered around love and tenderness for all people and families involved. We know that choosing to place a child for adoption is not an easy decision. However, we are here to support birth families in whatever choice they decide to make and provide all families with the necessary resources to thrive and flourish.
Expectant parents who choose adoption decide what type they want and are matched with adoptive families with aligning preferences. There are different types of adoption:
Open Adoptions
In an open adoption, expectant and adoptive parents engage in ongoing family contact for an agreed-upon and specified amount of time. Within open adoption, everyone involved in the Adoption Triad (birth parents, adoptive parents, and child) must be comfortable with and understand the timeframe of future contact.
At Florida Adoption Center, we believe setting ground rules for open adoptions is vital to the growing health of these relationships. We have openness counselors available to help families define these parameters in a mutually healthy way.
Semi-Open Adoptions
Semi-open adoptions involve more limited contact and information shared between the Adoption Triad. Decided-upon contact and visitations within semi-open adoptions occur after consent papers have been signed online via ChildConnect. The ChildConnect web portal allows for secure and confidential communication where interaction between birth parents and adoptive parents can be personal yet private until a child reaches their 18th birthday.
Closed Adoptions
Inside a closed adoption, there is no information shared between adoptive and birth parents. Parents may know each other by first name, but all additional identifying information is confidential. Within closed adoptions, an adoption agency will notify a hospital birthing team and ensure that all information regarding the birth family and adoptive family is kept private.
Love Makes A Difference At Florida Adoption Center
Here at Florida Adoption Center, we are here to help and support you with love no matter your decision. We want local expectant mothers in the Florida area and beyond with unplanned pregnancies to know they have feasible adoption choices that will benefit and protect both mother and child. Contact our team today if you want to learn more about Melbourne adoption choices or if you are pregnant and need help. We are here to support you.