If you're pregnant and need help, resources are available to you. Here at the Florida Adoption Center, we have many loving families waiting for you to say, "please adopt my baby in Orlando." Read on to learn more about the adoption process, or contact us now for help and resources.
Who We Are And How We Can Help
Florida Adoption Center is located in Melbourne, Florida, within Brevard County. Our Florida-based adoption services are provided locally, state-wide, and beyond. Generally, we help birth and adoptive families in these local areas:
Orlando
Palm Bay
Apopka
Altamonte Springs
Kissimmee
St Cloud
Vero Beach
Fort Pierce
Daytona Beach
St Augustine
Lakeland
Jacksonville
West Palm Beach
Tallahassee
Gainesville
And other Florida locations
However, we also happily serve families choosing adoption outside of Florida. Additionally, our team can assist in connecting families with local adoption centers in other states.
At Florida Adoption Center, we aim to connect birth families with adopting families and help guide, provide resources, and support them through the emotional process of adoption placement.
Why Is Adoption A Loving Choice?
We consider adoption a loving choice because birth families actively choose to put the needs of their unborn child above their own. In our view, adoption is an alternative parenting plan where extended families are created out of love for a child. At Florida Adoption Center, we treat each person and family with dignity and respect while supporting their desires and emotions throughout the adoption process.
Parents who create an adoption plan with our center will receive other support forms. Our team helps with financial needs concerning housing, food, clothes, toiletries, transportation, communication services, counseling, and prenatal healthcare.
How To Connect With Waiting Families?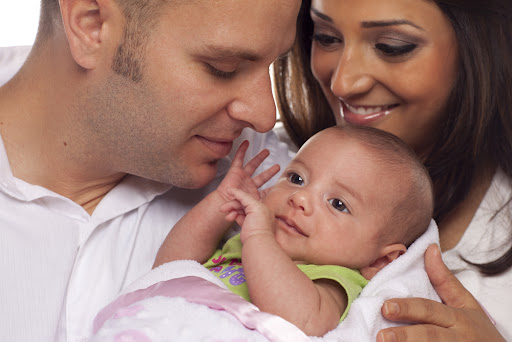 It is important to note that birth parents are not responsible for finding a loving home for their children alone. Our center has extensive waitlists of families that have undergone comprehensive home studies, background checks, and thorough interviews and are excited about the opportunity to adopt a child. 
When a birth family is ready to find an adoptive family match, the Florida Adoption Center team will prepare a birth family summary file with background information about a birth mother's pregnancy. We also consider whether a birth family wants an open, semi-open, or closed adoption.
Our adoption center representatives work as communicators between birth and adoptive families until the child is born. After that, birth parents are referred to an openness counselor to ensure that a clear plan is developed to build a lasting and supportive relationship between a child and the birth family.
DCF Intervention Adoptions
Birth families also reach out to our center to inquire about intervention adoptions for their children placed in the Florida Department of Children and Families (DCF) custody. DCF intervention adoptions are unique to Florida and are outlined in Florida statutes, Section 63.082 (6)(a). The legal process allows a birth family to select an adoptive family for their child with the option of maintaining future contact if desired.
The DCF adoption intervention process allows birth families to maintain a measure of control over their child's life and ensure they are placed in loving, supportive, and safe homes. If you are interested in seeking a DCF intervention adoption, reach out to our team to get help and more information.
If You've Said, "Please Adopt My Baby In Orlando" – We Can Help
We strive to find the best possible adoption matches based on the type of adoption desired by families and birth parent preferences. There are families that can help and support your decision to say, "please adopt my baby in Orlando."
If you have been scouring the web for what to do if you're pregnant and need help, contact us today. We are here to support you through the entire adoption process and beyond.