Why It's Not Too Late To Choose Adoption Over Abortion In Indian River
Are you concerned that it is too late to consider adoption over abortion in Indian River? Our team here at Florida Adoption Center can assist you whether you have recently learned of your pregnancy or are getting close to your due date. Reach out to us today; we are here to help.
Making choices around an unplanned pregnancy comes with many options, but it is never too late to choose adoption. The support team here at Florida Adoption Center is mindful of how emotionally challenging adoption decisions are for birth families. For that reason, we ensure that we provide education, support, resources, and options to birth mothers making unplanned pregnancy choices, no matter the stage.
Frequently Asked Questions About Choosing Adoption Over Abortion In Indian River:
Do Women Have To Know They Are Choosing Adoption Before Contacting Florida Adoption Center?
No, we are here to help through the decision-making process, one step at a time. Before deciding, our team believes that birth mothers and families should have the information and resources to make an informed decision.
Here at Florida Adoption Center, we aim to assist women with unplanned pregnancies through the adoption consideration process in a no-pressure environment that welcomes questions, concerns, and options. We have found it is rare for pregnant women to be already committed to an adoption plan before reaching out to our team. Generally, there are many questions they want to answer and options to consider before a decision is reached.
However, if you are interested in learning more about choosing adoption over abortion in Indian River, allow our team to spend time helping you consider all your options, including open, semi-open, and closed adoptions.
When Does An Adoption Decision Have To Be Made?
It is crucial for women with an unplanned pregnancy to take all the time needed to make an important decision like choosing adoption over abortion in Indian River. Our team works with birth mothers and families for weeks or months to help them consider their options and process their thoughts and feelings surrounding the possibility of choosing adoption. It is better to process choices at a comfortable pace for each individual. We believe this allows women to make a decision that will bring peace of mind and produce the best decision for the mother, child, and family.
We also work with women who have recently learned of their pregnancy and help women who are about to give birth and those that have just given birth. Additionally, we assist women who may have initially chosen to parent but later decided that adoption is the best choice. This goes to show that there is always time to call us. Our team is here to help no matter what stage of pregnancy or post-delivery.
What Is Involved In Creating An Adoption Plan?
A personalized adoption plan documents a birth mother's wishes for her child. Within these written plans, there is clear information and identification about the adoption process, including: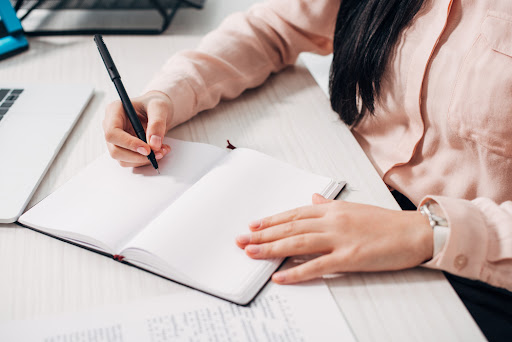 Who will attend the birth mother in the birthing suite
Who can hold the baby
What visitors will be allowed in the hospital
How often the birth mother will see the child
How often the birth mother will be in contact with the child
Who is to be witnesses to signed consent
And more
Our adoption planning services are completely free of charge. Many birth mothers also qualify for financial assistance opportunities for certain prenatal services and pregnancy-related expenses.
Florida Adoption Center Can Help Today
If you are considering adoption over abortion in Indian River, options and resources are ready and waiting for you through Florida Adoption Center. Our team knows that love makes a difference for you and your child. If you're pregnant and need help, contact us today.